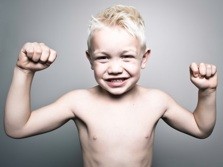 Below you will find many testimonials & patient stories!  We've  organized them alphabetically & by symptoms.
---
Lynda J.
West Jordan , UT

My son Jeremy was diagnosed with A.D.H.D. He was also diagnosed with bi-polar depression, which I feel was due to the medications he was taking for A.D.H.D. He had tried Ritalin and something else that just made him worse. The doctors said it was "Ritalin Rebound."

I started to study up on all the alternative treatments available. There are more than you can imagine. I could probably write a book on it. Most of the things that I found was somebody trying to sell me something for the rest of my son's life. I took a class on dealing with your A.D.H.D. child at the Parent Center and they talked about liquid minerals one evening.

I was given a tape called Death by Default and noticed that Dr. Stockwell was here locally. I made an appointment and Dr. Stockwell said Jeremy was way off balance. He began treating him and in a month all of his depression symptoms were gone. It took a couple of more months and all of his hyper activity had vanished. Jeremy was still having a hard time focusing at school and Dr. Stockwell suggested we give him enzymes and stop all sugars. He also has been taking vitamins and liquid minerals.

The day I stopped his Ritalin his teacher at school thought I had changed his medication. I was too happy to tell her he just took digestive enzymes. His teacher now tells me whatever I am doing keep it up, he's a great kid! And no one ever would guess he was diagnosed with A.D.H.D. They just can't believe it.

The best part is I have a child that answers me when I call him and he is not in "trouble" all the time. His grades have improved and it all started with a phone call to Dr. Stockwell.
---
Kate A.

My major health problem when I came to see Dr. Stockwell was chronic depression, I was suicidal, I was always tired, always cranky. My family told me I had a chemical imbalance. I went to doctors and they wanted to prescribe drugs I didn't want to take. I really wondered if there was possibly anything that could help me. My father-in-law had told me about Dr. Stockwell, and my husband suggested I give it a try. I was willing to see if someone could help my condition.

Amazingly after the first visit, I could feel parts of my body I hadn't been able to feel before. My lower back didn't hurt as often as it used to and with each visit something always improved. My suicidal thoughts no longer plagued my mind and I was able to think about living instead of dying. I never thought it would be possible to be alive again. I had gotten so used to wanting to die. I do not understand exactly how this was accomplished but I am very grateful for all that Dr. Stockwell has done. These treatments have improved the quality of my life, and for that I am externally grateful.

I don't think anyone should have to suffer the way I have. If they are suffering anything similar to my experience, I would recommend they see Dr. Stockwell.

Thank you for taking the time to help me.
---
Danny S.
Danny is a 4 year old boy with sever ADHD, who wouldn't sit still for one second, he was corrected by Dr. Stockwell. He fell asleep on the adjusting table during the correction much to his parents amazement. He had a terrible misalignment from birth. He has "settled down" considerably since.
---
David H.
Orem , UT

I had severe pain in my right elbow that had taken months in developing. I had headaches and other less severe joint pain and generally felt listless, lifeless and depressed. At the time (about 1 year ago) I was 42 years old and heard Dr. Stockwell's radio show. I came to get treatment and the results are nothing short of amazing.

With only 3 or 4 adjustments I began to feel better. I could turn my head with no pain or discomfort for the first time in decades. I could breathe easily and my disposition improved. I believe that I only received four adjustments total. My elbow feels better, all better now. I came back 1 year after my first visit for a check up and got another adjustment because I had undone the adjustment while moving wood panels at work.
I feel very alive, very confident and feel physically better than I have in years. I actually feel younger now. Also, the nagging pain in my joints is almost gone. I am speaking of the back joints (spine) where I had injuries from my football days and sheet rocking days.
I am here now for a check up because my activities may have caused my alignment to be off.

During the adjustments Dr. Stockwell gave me there was absolutely no pain or discomfort of any kind, just gentle pressure on the base of the side of my skull.


---
Neal B.
Shelley, ID

When I came to see Dr. Stockwell my right arm was in so much pain because of a pinched nerve in my neck I didn't think I could possibly make the trip, about 225 miles for me. The chiropractor that I was accustomed to seeing could do nothing for me, even after 4 appointments in one week.

My medical doctor could only give me pain pills and a muscle relaxant, to no avail. I have suffered with pinched nerves in my back for 35 years. Today I have none. My right arm had gone numb and now I have complete feeling back now. If my brother had not heard Dr. Stockwell on the radio and recommended I come and see him, I don't know what I would have done.

It's been great to get up in the morning and not start the day in pain. I have recommended him to several others and I would to you too. Now if he could just cure the common cold.
---
Evelyn E.

I am an eighty three year female-diagnosis severe spinal arthritis mostly secondary to idiopathic scoliosis of the dorso-lumbar spine.

Dr. Stockwell evaluated my problem. He had x-rays taken and gave me my first treatment with gentle pressure on my neck. Immediately after treatment I walked alone without my cane approximately 30 feet.

During my first week at home I folded and put my walker away. My cane in a corner in case I would need it. I did experience less pain during the first week. My legs, ankles and feet had been extremely painful for at least five years. So what a blessing for me. My feet had slowly been turning inward.

This problem has improved I felt for about the past six months my brain stem popping and could also hear it pop. This has lessened I am now able to bend forward and pick up an object from the floor. I have wished for sixty years I could find the right person to help me. I will always be grateful. I will always think of this help as a miracle.
---
K. Henry
Salt Lake City , UT

I am just thrilled and amazed by the relief provided by Dr. Stockwell. In just one treatment, I received relief from chronic asthma and sinus problems. If it didn't happen to me personally, I would never have believed it possible.

Thanks, Doc!
---
---
---
Tawnie and Brandi K.
Clinton , UT

Thank you so much for the treatment you gave my little granddaughter Brandi when she was just a few weeks old. She is now perfect. Can move her head and doesn't cry with pain, eats good, and her head is now round and beautiful. Thanks again.
---
---
Jodi Bateman
 
My major problem was: Loss of energy, weight gain, and knee pain. After having the Bio Meridian done by Stacey I went home having a new look on my health. I've never been a prescription medicine believer. I have tried to take vitamins and herbs I thought I needed. After 1 week of taking Dr. Jack's and Mary's Protocols that Stacey recommended, I felt energized for the first time in months. After 2 weeks I lost 10 pounds started sleeping less. The pain and swelling in my knee was gone! I feel amazing, now I want to get my whole family in here!
 

---
Kevin Hickman

I look forward to listening to your daily radio program, but can not listen everyday due to my job.  I have had a complete change in my life because of you and your staff and the vast information that you have added to my life and knowledge.  Here is a list of some of the changes that have happened since I first came to your office early 2010.
 
My first correction was amazing; I have been to a conventional Chiropractor sense the early seventies and was diagnosed with a short right leg.  I had been wearing a lift in my right shoe for 36 years.  When you corrected my spine and told me to walk down the hall at you office I felt like I was now walking in a gutter on my left side and you suggested that I remove my lift from my shoe.  Wow, was my expression and I was now walking without a limp and no longer needed my shoe lift.
 
I then start investigating all of the programs you have at your office and scheduled my first Bio Meridian.  My score was not too bad, although I was having stomach problems.  You know, I was taking the purple pill daily to avoid throwing up bile at night and choking to dead on my own bile.  I was advised to start taking a whole-food digestive aid protocol, and within three days was off the little purple pill.
 
Next I started the 21 day gentle cleanse program and lost 16 lbs.  Then I started a low carb diet I heard you talking about and have now loss 58 lbs in less than 9 months.  I still have 17 lbs to lose and I will be at my goal weight of 195 lbs.  I have not weighted 195 lbs since my high school days in the mid seventies.  I am now able to fit into my suit that I wore when I married Jodie (also a patient of Dr Joseph) my current wife.
 
Here is another list of changes that have just come along for the ride by changing how I live and think about health and taking the supplements that have been added to my diet.  Avoided a root canal that my Dentist was advising me to have done, my snoring has stopped (maybe my wife now just snores more than me now), my hair is getting thicker and the gray is starting to turn back to my brown with a tint of red color, my regular eruptions of cold sores have stopped, now getting better sleep and need less to have more energy to exercise and spend more time with my family, There are many more small changes and one very large improvement. Our love life has doubled and maybe even tripled.
 
Thank you for all you and your wonderful staff do and I thank God for leading me to what I call the fountain of youth.
 
P.S.  None of these life altering events would not have happened for me if you were not on the air at KTKK!  I  am excited to get the rest of the story. (I know Paul Harvey)
 
-Kevin
Just one of you patients.


---
---
Kris G.
West Jordan , UT

I have had fibromyalgia syndrome for the past 10 years with daily medium to sever migraine/tension headaches and back pain. Before seeing Dr. Stockwell I was having to take more and more medication and having to spend more and more days lying down in a dark room suffering.

The first time after seeing Dr. Stockwell I experienced the first headache free day I had had in years. And since that day have continued to experience more and more headache free days. Now I only occasionally have to take medication for a mild headache.
Dr. Stockwell has given me back my life. Experiencing pain free days is something I thought I would never experience again. Thank you Dr. Stockwell, you've helped me so much. I only wish I would have come to you sooner!
---
Kevin Hepworth

My Major Health Problem Was:  My body was wracked with the pain of arthritis and fibromyalgia.
My neck hurt constantly requiring self-manipulation at least a dozen times a day. I suffered from vertigo and fatigue, and I couldn't think clearly or concentrate due to a "foggy" feline in my head. My back required regular chiropractic adjustment and massage to relieve my pain and maintain decent posture. Basically, I was a mess, and my desire to go on living was quickly fading away.

Dr. Stockwell… you gave me my life back! I pain in my neck and back is 90% gone. The arthritis and fibromyalgia symptoms has disappeared. Best of all, the vertigo has stopped and I can think clearly and concentrate as if I were 29 again. My desire to live and achieve is back 110 percent, and I sleep like a baby.

God bless you, Dr. Stockwell, for the quality of life  you've restored to me. Now we just need to clone you a hundred times over so everyone can benefit from what you do!
---
Ellen B.

I had a bulging disc on my L5 and compressed nerves in my upper back. My hands and feet tingled and I have severe lower back and leg pain. I had been through MRI's and many other doctors. I had been tested for MS-told I had fibromyalgia and given a load of pills. Nothing worked.

I am a happy, energetic person who loves life and I had decided death sounded better all of the time if I had a lifetime like that ahead of me. It was not at all what I am normally like. I began to experience depression.

I came in to Dr. Stockwell after thinking "What do I have to lose?" It was a turning point. Within the day of the first treatment. I felt relief. By the time I had 3 treatments, I had my life back. My zest for life is stronger than ever. I come now only if I feel any symptoms coming back. He always takes away the pain. I am so grateful for his help. It really works!
The best part… NO MEDICINE!
---
---
---
Leslie L. (been on GAPS one month)
Salt Lake City, UT
"... I have been feeling great!! I can eat again! It's taking a while to put weight back on but I am so relieve to feel normal again! It's so great. My depression and anxiety are also almost non-existent. It's amazing. Thank you!!!!!! I am so very pleased and happy I saw you! Such a blessing. Thank you, thank you! My bloating and depression has also lessened during my cycle as well, another nice change!"
---
Camille S. (been on GAPS 3 weeks)
Austin, TX
Sure, it was hard to get over the "hump", and all the cravings, maybe harder even to deal with the detoxing sometimes, but nothing has created changes more profoundly for me than the GAPS diet. I've determined myself to keep going when I'm wanting to stop because, I feel myself coming back alive.
No kidding. I feel that "person I used to be" swallowing the sick, tired and grumpy "person I am now," and turning me back into the one who could run around all day... who was happy, healthy, with light feet and bright eyes. I'm literally coming back to myself!  On top of all this, I'm loving the way my clothes are fitting, and the moments of clarity/elation that comes as a side effects from this amazing diet. :)
Thank you SO very much for sharing this GAPS diet with me! Thank you, thank you, thank you, thank you, thank you!!!!!
---
GAPS: "Docs wanted to remove my thyroid!"
February 2014
N.H. had abnormal nodule growth on/around her thyroid. The doctors wanted to remove the thyroid. She had surgery scheduled and cancelled it the day before, and instead came to our clinic.  I told her that before we resort to barbaric measures, let's "first do no harm," as the Hippocratic Oath states.  Living without a thyroid for the rest of her life wouldn't be easy - and she was only 32!!  So she decided to do GAPS.
She had a 4 month old baby & was breastfeeding at this time so she couldn't go full force without initiating detox in her body. She did the soup only for 2 days, then continued the soup everyday with the full GAPS diet & took all her recommended supplements.  About the 2nd month into GAPS, she started to get a sore throat; which greatly worried her. She thought something was wrong. But I explained that it's a great sign when the body is detoxing and removing the nodule from that area! Her test results and symptoms confirmed this.  We suggested a bit more immune support and that helped push the sore throat through quicker.  Before starting GAPS she said "I would just have to have my carb or sugar just to get her through the day & now I don't even think about it." I explained that that's because we changed your gut flora from harmful to beneficial. Harmful gut flora can't live without sugar and carbs, and when you cut off their food supply they die, and with it comes new life, new health, and new vitality. 
She has more energy now, doesn't get that afternoon drag, she's not as anxious, and can more easily deal with her 4 young children. Before, she often felt overwhelmed and unable to deal with her children the way she wanted to. She now feeds her children eggs instead of cereal and has taken all the processed foods out of the house and also feeds her children the bone broth & they love it.  She's recently finished breastfeeding and has started her baby on our homemade infant formula! The baby is doing great on it. Yeah, I love helping babies!  Before GAPS she had constipation, bloating and gas, and now she's having regular BM, etc. Because of her toxicity level, I suggested herbal enemas and she started them about the 3rd month into GAPS and she told me she's now addicted to them because they make her feel so good.  She's also been doing the Iodine loading and is currently up to 16 tablets a day.  In her last test her thyroid is finally not weakened!!!!!!!!!!!!
After 5 months of GAPS—and she didn't even do it perfectly, 80/20—her lymphs, lungs, adrenal, thyroid (as mentioned), pituitary, heart, small intestine, gut-brain connection, nervous system, upper toxicity, & kidneys aren't weakened anymore!!!!!She, understandably got sick of the soup, and stopped drinking it the last two months, and instead switched to a daily raw green veggie drink, but her stomach is now showing signs of weakness. Raw veggies can sometimes tear up your digestion. She's back to the soup.So thankful to work with a patient who really needed my help and stuck to the program and followed through.
– Ambrosia Tuft, MSAS ACN
---
GAPS: "Fibromyalgia & MS"
February 2014
J.S. has debilitating fibromyalgia & MS symptoms. She came to me when she was dealing with weeks long episodes of throbbing and painful muscles, most noticeable in extremities. Tingling and numbness in feet, lack of energy, foggy memory, depression, low libido, stuttering, lots of skin issues, lots of mucous in her throat, leaky bladder & lots of digestive issues: heartburn, bloating, gas, nausea etc.  She said, "I was born with constipation".She did great on GAPS. She ate the soup almost everyday, followed the diet, and didn't eat any sugar or carbs for a whole month, which isn't has hard as it sounds with the tricks I help you with! 
She took her supplements everyday. And it shows!  Her fibromyalgia and MS symptoms have almost disappeared completely in one month.  Her fatigue has improved 70% she said.  She also was so happy to report that her hives have gone down tremendously, her rapid heart beats are gone, doesn't have nausea or bloating, belching or heartburn anymore, mucous in her throat is feeling much better as she doesn't feel that gagging or need to constantly clear her throat, her memory is better, her ability to make decisions is better and the stuttering is gone, leaky bladder is tremendously better and in general "my mind isn't has confused anymore".In her second visit after one month of GAPS, her heart, adrenals, liver, pituitary, connective tissue, fatty tissue, skin, uterus and circulation were no longer weakened! 
Also a lot of her low rise rates have risen!  Her toxicity, gallbladder, stomach, & small intestine looking so much better!  She wants to make the GAPS diet, soup and supplements part of her lifestyle for the rest of her life now because she feels so good after just one month.  So proud of her!
– Ambrosia Tuft, MSAS ACN
---
GAPS: "Increased energy, vitality, clarity overall physical performance!"
February 2014

J.T. had so many improvements in just 3 months of his personalized protocol, GAPS soup and diet.  J.T. has dealt with a heavy hand of stress & emotional pain in his past so I wasn't surprised by his test results.  Because of this trauma he has a history of substance abuse, not to mention sugar abuse.  I was worried about many things when I first saw him: his lymphs, toxicity, adrenals, pituitary, pancreas, lungs, prostate and spleen.  After just 3 months all these things had improved!  He smoked and drank wine all through his GAPS healing too. He even ate bread, although it was only the sprouted grain bread and still look at his improvement!  One thing that was quite remarkable is that all the gray in his hair turned back to brown! 
His wife implemented the GAPS soup and diet and found her energy & figure coming back. And their children have also improved since incorporating this into their lives!  Their children are even taking the supplements now and they have seen such improvement with everything from behavior to ADD to sleep. He wrote this after our 3rd visit: 
"Dr. Stockwell recommended I get a BioMeridian because of my thyroid possibly being pronounced. That process began an amazing transformation in my life and the lives of my family! I was fortunate enough to meet Ambrosia Tuft. It's rare to find someone so intelligent and compassionate. Five days of nothing but chicken soup and water is tough, but the results have been amazing! I have increased energy, vitality, clarity overall physical performance. My wife and both children have had BioMeridians now as well. Under Ambrosia's tutelage and care, all are feeling and performing better structurally, physically, nutritionally improved. Endless thanks for Dr. Jack & Ambrosia!!" ~J.T.
– Ambrosia Tuft, MSAS ACN

---
GAPS "All Doctors had given up on me..."
March 2014
E.S. suffers from the very debilitating Chiari decompression (where part of the brain descends out of the skull into the spinal area). Because of this and her 3 brain surgeries her life is full of constant pain, neuropathy and crippling symptoms too long to list. She's had "too many antibiotics to count" and been on very intense drugs. She followed the medical world's advice throughout her life and ate no fat, little meat, lots of carbs and harmful oils like margarine! 
After all the myriad of things she has tried she didn't fully believe in what I was telling her but she had to try.  She took our GAPS advice and started on the saturated fat & protein rich soup & diet & supplements right away. She followed everything to a T. We had to take things very slowly with her because of her acute stomach weakness.  Bringing her body & immune system back online hasn't been easy but look at her improvement in just ONE MONTH!!?
Her Neuropathy has decreased!  Her Throat lymphs are no longer weakened, Overall lymphs look better, Teeth and jaw lymphs look better, Lungs R & L no longer weakened, Nervous system R no longer weakened, Upper toxicity R improving, Adrenals no more drops and rising, Overall endocrine R no longer weakened L rising, Pituitary L no longer weakened (last time this pt had lowest rise at 9!), Small Intestine L improving, Gut-brain connection L no longer weakened, Stomach R no low rise rates L no longer weakened, Connective Tissue R no longer weakened, Skin R no longer weakened, Fatty tissue R no longer weakened, Gallbladder improving, Uterus R & L no more low rise rates, Spleen no longer weakened!!  I mean…wow.
– Ambrosia Tuft, MSAS ACN
---
GAPS: "Back to Life..."
C. P. was not doing well when he first came to see me.  It was quite apparent.  His first test showed that his body was very highly stressed and toxic.  He had drops in his lungs, stomach, joints and skin points and weakened adrenals & lymphs. His prostate was also not doing well.  The inflammation and stress on his stomach was worrisome. 
So we did GAPS (Soup, Personalized Supplements and Diet) and in 3 months he was doing much better.  Over the course of our visits his adrenals improved, his lymphs are no longer weakened and his overall stress has come down from the 80's to the 50's and 60's. 
His prostate, stomach, lungs look great.  His joints and skin have healed a lot as well.  He came a long way in a short time.  By his last & 8th visit he looked like the model of health. His toxicity points, adrenals & throat lymphs were no longer weakened! It's very gratifying to see the bright difference in his physicality and energy as well as the test scores. 
He wrote this after a few sessions:
"Before I came to see you I felt like I was going down. The things I suffered from: enlarged prostate, frequent urination, low energy/fatigue, abnormal thirst—no amount of water could satiate it, excessive sweating, difficulty breathing, compulsive eating, blurred & tunnel vision…it's all gone!! I have so much energy that I can finally go back to work full time and play football with my grandkids. I'm getting my moves back!   I can't believe how much better my eyes are!  I've lost 20 lbs & I've noticed my memory/mind is sharper."
Then wrote this me after our last appt:
"Ambrosia, End of last summer I came to you as a very sick man and downcast.  I felt complete joy after our last session.  Thank you for the transformation.  Thank you for being you." – C.P.
– Ambrosia Tuft, MSAS ACN
---
Carolyn Lindsay Lewis
August 21, 2013
To - Dr. Jack Stockwell,
Carolyn had  a little boy that was diagnosed as "autistic" when he was about two years old. I was listening to K-TALK at the time, especially Dr. Jack Stockwell's medical show on Wednesdays.  He was a NUCCA chiropractor, but interested in a lot of other things, politics, health, etc.

Carolyn married a pediatric doctor. He was with Inter-Mountain Health Care at the time. In a short time, he moved to Billings, Montana.

We went up to visit them and noticed that their baby boy did not seem to be progressing like he should.  We soon learned that he was "autistic." A short time after we came back, I heard Dr. Stockwell talking about flu shots, etc. He stated that they were full of mercury and other harmful substances. I phoned Carolyn and told her what I was hearing so she would not get her baby on any shots. She soon found a friend there that was interested in autism and who felt same way. She had won a trip to Southern Cal to hear and English M.D., Dr. Wakefield, speak on autism. She gave her free chance to go hear him to Carolyn and her husband.

He thought that this would be a waste of time but would go along anyway and read a book a something. He soon got interested in what this M.D. was saying and listened. A few months later, he paid his way to fly to the East to hear him speak again.

They followed his advice and did not have the child get any more shots of anything and paid around several thousand dollars to put him in a special type of therapy for autistic kids.

Carolyn studied a lot on what foods to fee the baby.  He is now 14, has been in all his regular classes and is doing B+ and A- work.

Because of what Carolyn had learned from Dr. Wakefield, she also became interested in another English doctor, who had been trained in Russia.

Her name is Natasha Campbell McBride. She wrote a book called, The Gut and Psychology Syndrome. Carolyn helped to get her to the United States to help others here and get a copy of her book.

This English doctor and with her Russian training has led to a lot of success for a lot of people. She helps those with auto-immune problems. Carolyn got an auto-immune disease not long ago, Lupus. However, she has almost licked it by what she has learned. The last chapter of Dr. McBride's book, on page 341 is the story of Carolyn's sone, Brian Lewis. 

From,
Mary Lindsay

P.S. Carolyn has had Lupus - but by following the GAPS program in McBrides Book - her doctor has told her she is now ok!!

P.P.S. I just bought 2 of McBrides' books - one to give to my neighbor! Thanks!
---
---
M. Schumann
01-10-2014
Before coming to Dr. Josh I was having 1-2 migraines per month. I have had migraines since I was 12 years old, my Mother and Sister also get them.
My husband listens to Dr. Jack's radio show and invited me to go to the migraine clinic last October. I figured it wouldn't hurt seeing as how I was using prescription medication when I did get a migraine.
Since my first appointment in October until now I have only had one migraine total! I am able to function daily without the worry of "what if I get a migraine."
I would highly recommend Dr. Josh or Dr. Jack to anyone, and I do almost daily.
---
Tam B.
Riverton, UT

I have been seen by Dr. Jack Stockwell since September 2010. I had headaches for years and had been to several doctors and tired just about everything. Since my very first treatment I have had huge success in the NUCCA experience. I have had multiple treatments between Dr. Jack and Dr. Joseph. I love them both! My husband is even aware.

A couple of months ago I needed a little extra something to get through a rough period of odd flu like headaches and stomach burning. I had a meeting with Stacie and she suggested a couple of items for me to try in the supplements.  That was on a Wednesday night and she told me to call her if I did not have any response by Saturday morning. She kindly gave me her cell number and told me to call her anytime. Saturday morning I called with great news! I was feeling great. Stacie instructed me to continue on these supplements for about six weeks. During that time frame I continued to contact her if I ever had additional concerns or questions. She is always so helpful and takes the time to discuss my issues (even on her non-office days). I feel like she goes above and beyond that you don't see in professional people anymore.

I have contented to call her for advice and she always takes time to listen to me. I appreciate her kinds and friendliness. Stacie is my own personal little Angel.

Everyone in this office makes it a pleasure to come for a treatment. Glad you are all in my life!
---
Mike B.
Riverton, UT

Dr. Stockwell

I have been a patient of Dr. Stockwell since May 2013 and I can only express my progress with a few words; Amazing, Fantastic, Unbelievable.

I have suffered with migraine and cluster headaches for about 4 1/2 to 5 years. My headaches were daily; they would last 5 minutes to several hours and vary in severity. I went to other chiropractors who would pop and crack my neck only to suffer another headache 2 to 3 hours after my adjustment. Then I went to a pain clinic where they treated me with medications and radio frequency nerve oblations. Although it helped the headache pain for awhile, the headaches never went away completely.

One time when I was in have a radio frequency procedure, my wife (Diane) was in the waiting room and read an article on NUCCA chiropractic care. I read it while recovering from my procedure and was skeptical because of the past chiropractic experiences. It took me a while to think about giving NUCCA a try, but I finally had enough of the headaches and medications. So i decide to call and make an appointment, I should not have waited so long.

Here i am 12 weeks later under Dr. Stockwell's care, and I am virtually headache free, and I have not taken any medication for my headaches in the past 10 weeks. The NUCCA adjustments not only relieved my headaches, I have also been seeing improvements in my knees (4 surgeries), my lower back (fused twice) and my neck/shoulders (fused once).

Just to add one final note and probably more important than the adjustments themselves, Dr. Stockwell's be side manning is by far one of the best I have see. Dr. Stockwell takes his time to listen to your every need and then take the time needed to make all the adjustment necessary before you leave an appointment.

I cannot say thank you enough for what Dr. Stockwell has done to give me my life back!!!!!!!!!!!!!!!!!!!!!!!!!!

Thank You,
Mike C.     Go Blue!!!!!
---
---
Dan M.
West Jordan , UT

My wife made the first appointment for me with Dr. Stockwell, as I didn't think I needed this kind of help.

After the first adjustment I noticed a marked change in my hearing. Sounds were much clearer than they were before. I could hear conversations and understand what people were saying. I listen to classical music and discovered sounds of background music that I had never heard before. It was wonderful.

However, that was not the only benefit from Dr. Stockwell's adjustments. I enjoy more energy, less back aches and fewer headaches now. I was truly amazed at the results.
I am very glad my wife called for that first appointment.
---
---
Dana T.
Fruit Heights , UT

I feel better that I have felt since I was 11 years old. I am 39 years old and, since age 11, I've felt like a glass doll, ready to break at any time. With spondolothesis in my low back (no fusion in lowest part), a flat upper back, and a double reverse curve in my neck, my pain level was usually quite high. (6-9 on a scale of 1-10)

Now, I have stability and can do things I haven't done in years. And that's saying a lot, because I've been very strong and fit for 17 years. I now have almost a normal curve in my neck. I seldom get a headache (maybe a mild one once or twice a month.) I have virtually no pain in my lower back and tremendous strength and stability that I've never known in my adult life. I am thrilled.
---
Nicole L.
Glendale , AZ

My lower back ached after sitting for four hours and after normal housework and cooking. I tried to sit upright and have correct posture but I could feel my spine twisting and it was uncomfortable. After the first visit I felt like I was taller and my spine was straight.
The next day at work I sat for eight hours with no pain. I noticed other improvements. My mood was more positive and I had increased energy. I was able to work full time and bring in enough income where before it was too difficult to work 20 hours a week. The most important difference was my attitude and energy. I suffered from depression but didn't realize it until I experienced joy.
My marriage is very happy and my husband is a firm believer in the benefits of having a proper alignment.


---
---
---
Brenda B.
Pleasant Grove, UT

My hip and left leg was always in pain. On September 17th, 1994, I hit a utility pole going 35 mph without breaking. Since that time I was getting progressively more and more immobilized. I was suffering sleeping disorders, couldn't get out of a chair and one person described me at work: "Brenda looks like she's been walking on a ship."

I was in constant pain and it showed on my face and countenance. I would avoid exercise but I would not give up golf, it is my love and my way of staying mentally healthy, but after golf I would suffer with pain. Everyone also noticed my limp and would ask if I was getting really tired of limping, being in pain and having my legs spasm.
In the fall my friend told me about Dr. Stockwell. I've been in for 6 treatments and I'm pain free, I'm sleeping comfortably, and I walk with ease. Thank you Dr. Stockwell for sharing your gift of healing! I'm turning 50 this year and am looking forward to the next 50 "pain free."
---
Rosilee W.
Vancouver , WA

I have both breast cancer and brain tumors. I was constantly nauseated and having difficulty holding anything down. I had headaches so severe that I was on pain medication and was having difficulty going 4 hours between medication. Staying awake during the day was difficult and sleeping through the night rarely happened. I find it hard to process things mentally, my short-term memory seems affected and simple things like spelling, typing on the computer, simple math, and filling out a check were becoming increasingly difficult.

After my first adjustment was the first time I had stayed awake all the way home and carried on a conversation with my sisters.
I believe very strongly that I was led to Dr. Stockwell by the Lord. He has been guiding me to a variety of natural methods to use for my cancer as I have chosen not to do chemotherapy and the conventional methods.

I have seen tremendous progress in the 3 weeks I have been on these programs and receiving treatments from Dr. Stockwell. My nausea stopped after one week. My headaches have diminished to where I seldom need my pain medication. It seems that my mental processes are improving and I am once again writing my own checks. The numbness that has been in my right face for about 2 months seems to be less.
I am very thankful I found Dr. Stockwell as I know he is helping in my healing process.
---
Peggy R.

Dr. Stockwell; Thank you isn't enough! Thank you for caring and listening. Don't take it lightly when you hear "you've given me back my life" because you have. I wasn't sure I wanted to live another day with the pain I had you cared when so many other doctors didn't.

Thank you!
Your staff has been wonderful too, thank you to them also
---
Kent J.
Perthes
Disease-diagnosis at age 5

Current age 11


Kent was facing surgery and possibly, 6 months of traction to keep the disease form affecting the growth plate in his hip. He was in continual pain on the right side. Walking hurt too much.

That year, in 1996, we saw Dr. Stockwell every week after 6 weeks the surgeon told us we wouldn't need surgery!! We continued to see Dr. Stockwell every month, just to be on the safe side.

With nutritional support, home schooling, and special exercise, we stopped the bone degeneration, and Dr. Stockwell got those nerves to start nourishing his thigh-bone again.
Today Kent comes in as he feel the need, two or three times a year. He is a perfectly normal, active 11-year-old thanks to Dr Stockwell fantastic treatments and compassionate, knowledgeable support.
Thank you so much!


---
Mary E.
Alpine, UT

Dear Dr. Stockwell; Thank you for making my life so much more gloriously wonderful!! I give thanks everyday for how dramatically changed my health has become. I know I was directed to you by the Lord Jesus. He has given you healing hands. Thank you-thank you! I can laugh and dance and sing again because of your help.
---
Margo H.
Orem , UT

Dear Dr. Stockwell; I wish I could put into words what I feel in my heart. You are so kind and good to me. I am grateful to you, beyond "WORDS" , where you are concerned, words just frustrate me.

Thank you for your gift of healing in your hands.

You, Dr. Stockwell, are precious in my life - if for no other reason than what you do for me. And I am only one of your many.
---
Naoma S.
Salt Lake City , UT

When I was 16 I jumped from a running horse and landed on my back. Since that time I've had problems with numbness in back, brain, arms and legs. Also my left leg was getting shorter. My parents took me to chiropractors and they would give me a treatment and this would help but not with the numbness in my head. At times I would lift things and it would be hard for me to walk.

Then I would go to a chiropractor. The treatment would help me for a while, but each time there was less and less time between treatments.

I heard about Dr. Stockwell on K-talk and I decided he could help me. This has given me a life, for I can do a lot more, walking and even running again.

Also, my daughter was hurt in a skating accident. Her jaw was out. She couldn't eat, sleep and had continuous headaches. My sisters who are nurses suggested we get the best orthopedic specialist. She had a treatment and another from Dr. Stockwell and her jaw has been perfect.
---
---
Colleen J.

For many years I was unable to stand upright: I had pain in my neck and shoulders, in my back and I had frequent headaches. Because of the pain and stress on my back I could not stand up straight and was terribly bent forward. I was having trouble sleeping at night because my shoulders and arms would become so numb that it would wake me up in the middle of the night.

I had two back surgeries when I was fourteen years old because of scoliosis (curvature of the spine). The doctors fused most of my spine from the top to the bottom. About twenty years later I had another fusion to fix some damaged places in the middle of my spine. It wasn't very successful. I had little or no options left. Another surgery was out of the question and because of the fusions, seeing a regular chiropractor was not possible. A dear friend suggested that I see Dr. Stockwell. That decision has changed my life.
The first time I visited Dr. Stockwell, questions were asked and X-rays were taken. I watched him carefully study the results. While I was waiting. I remember looking out the big picture windows in his office and I was in so much pain that I had to bend the left knee forward to push me up to keep standing on my feet. If I had to walk very far to stand for any length of time. I would reluctantly use a walking stick or a cane because it was so painful.

When it came time for my second visit. I remember Dr. Stockwell coming into the room and he said that he thought he could help relieve the pain. Then he said: Let's see if we can work a little miracle. After just one adjustment (a gentle, painless adjustment) he said walk across the room. I walked across the room and for the first time in many years I was standing straight and my hips felt as if someone had released them from being enclosed in a cement block an they were centered underneath me. That was and is still amazing to me.
It is now three months later and after not seeing the doctor for a month I will be going in for another adjustment. My back and neck are still healing very well. I can walk farther and work longer. When people I know tell me I'm looking great, or that I'm taller or they ask if I have lost weight? I know it's because I'm standing so much straighter and I feel better. Now I can look them in their faces, give them a big smile and not worry about being in so much pain.

Do I know all the technical reasons why the good doctor's treatments work? I do not… but I will say that through his dedicating and kindness he has brought new hope into my life. Would I recommend him to others? Only if they want to experience a little miracle in their own lives.


Gratefully Yours


---
Beverly C.

I had severe sciatic pain and pain in my right buttocks and thigh-severe enough that I could not sit for more than a couple of seconds. Since I could not sit I could no longer drive. To get around I lay on a mattress in the back of our mini-van while my husband or someone else drove. I tried everything…expect surgery!! Which I was determined not to have unless nothing else worked. I got some relief from cranial-sacral, massage, physical therapy, acupuncture, regular chiropractors and finally computerized tractions on a DRX900 machine.

Some therapies worked better than others some didn't seem to help at all. I also took a prescription (against my better judgment) for the inflammation a medral dose pack. The cranial sacral treatments helped with the pain, the physical therapist was stumped (because I could walk and move better than more than 50% of her patients!) The acupuncture helped with the inflammation and other issues, and the computerized traction helped somewhat.

But it wasn't until I flew to Utah from Florida on September 23rd, 2005. I had been in pain for 8 months!!! And had trouble sitting on the plane (and I was living on over-the-counter pain medications.) My first appointment was on Monday September 26th. That was the last day I took any medications. I had 2 more appointments that week and went home pain free!!! The severe pain has never come back! Thank you for giving me my life back, Dr. Stockwell.

I am 58 year old and have been very active all my life. I found out about Dr. Stockwell from a friend who lives in Utah, but is on a mission in Spain. She recommended him to me via email when she found out my problems.


---
Lynda H.

Dr. Jack- this is pretty amazing… life without sciatic pain. Since you adjusted me late Wednesday afternoon, I have had no more pinched sciatic. There was still a slight tenderness yesterday in the right hip area, but no more of that pinched feeling. Tonight the tenderness is gone too.

I kept waking up last night when I turned over, expecting it to hurt as it always does – a lot – but there was no pain whatsoever. Pretty weird. Maybe tonight I'll sleep better. Expect I'm so used to sleeping on my stomach with no pillow... I can sleep on my right side, which I couldn't before because of the pain.

And remember when I asked you about the sinus and how it was affected by the alignment? Well, for the first time in as long as I can remember, it feels like I am breathing air clear up to my brain. I did not wake with a clogged sinus this morning as I so often have in the past. Frequently, in fact I wake with a sinus headache. I've not, for the last 28 hours now I've been getting more oxygen to my brain than I ever remember.

In fact… maybe that will help my memory, too! I almost felt lopsided, which is funny, because now for the first time in who knows how many years, I am NOT lopsided. It's just a weird feeling. I definitely feel taller, too. Maybe I am! I should go measure myself!
My son, James Hobson, called today to make his first appointment with you for next Friday. I have another friend who wants to listen to the NUCCA CD I have. I've talked to others today who have watched me writhe in pain for a long time – and I think several will be calling you for appointments.

Thanks again- so much-for your talent and ability to help others. I'll see you on Tuesday!
---
Melissa C.
I had a compression fracture in my upper back from a go-cart accident this summer. I had constant back pain and it even started to loose feeling in parts. I was loosing hope of having a normal life, which was hard because I am only 18 years old. Physical therapy was only a short term relief, with the therapist telling me that I had no hope of living without chronic pain.

Dr. Stockwell treated me like it wasn't as serious as the others had made it seem. I wondered why. He took the x-rays and did the correction. I felt instant relief. Now I can breathe! It is so exciting! I feel better now than I did before my accident. I was told that the chances of me living without pain were slim. Now I feel TERRIFIC! Only 4 visits and I am a new person!


---
Dan E.

I have had severe back problems for many years now due to heavy power lifting. I have seen multiple chiropractors and physical therapist resulting in many weeks of doctor visits. I have also been told by two separate doctors that my back needs surgery to ever have a chance of recovery.

Approximately four weeks ago, I was helping my brother move a heavy television up very steep and narrow stairs resulting in the worst pain I have ever felt in my back. I needed assistance in getting dressed, tying my shoes and even sitting down! Two weeks ago I met with Dr. Stockwell and experienced the most unique and shortest chiropractor visit of my life. With only a few adjustments in my neck (not my back where all the pain was), I feel better than ever!

I have no more headaches, I feel like I could run a marathon! I would highly recommend Dr. Stockwell to anyone!
---
Barbara H.

My major problem when I came to see Dr. Stockwell was a torn rotary cuff in my right shoulder.

I had been waiting for almost 10 months for self healing and only recently had gone to a MD who specialized in shoulder repairs. He told me my injury was beyond his expertise and I would be lucky to regain any lost movement.

Enter Dr. Stockwell

With ONE adjustment I regained 75% of my lost movement. I still have a torn rotary cuff but now I expect my body will be able to heal that torn muscle. With subsequent adjustments I am seeing restored movements and other areas of my body.
---
Char B.

My major health problems were chronic pain back fusion. I had spondylosisthesis. I tried everything. Acupuncture, chiropractic, and some other things. I finally had the surgery 09-19-06. I was in chronic pain since then.

Someone referred me here. After my 1st treatment I felt 100% better. I have seen so many doctors and been to pain clinics. Nothing helped. I wish I would have known about these doctors about 3 years ago. I am going to refer then to everyone.

P.S. I had the surgery because I could not stand or walk. The pain was unreal.


---
Michael J.

My major health problem was Multiple Sclerosis and severe spinal arthritis.

After having three specialist tell me I had to have surgery on my spine to alleviate back pain that had plagued me for years, I took my mother-in-laws advice and came to see Dr. Stockwell. That was about 8 years ago and my whole life has changed for the better since that day.

I did not have surgery and except for the 9 to 18 month apart visits to Dr. Stockwell I have not received any additional medical help for my back. I have been able to live my life pain free. Three years ago a neurosurgeon diagnosed me with MS. I showed symptoms of the disease he confirmed with testing my spinal fluid. The injections for the management of this disease were costing $1800 per month.

After talking to Dr. Stockwell and listening to his recording on the abundance of mis-diagnosed MS patients. I took his advice and after just two more adjustments from Dr. Stockwell I am MS free for 2 years.
---
---
---
Calene H.
Centennial Park , AZ

My baby Lynzee started having seizures at 8 months of age. When she was 9 months old, after having 4 seizures I heard of Dr. Stockwell. We brought her in at that time and she got a correction.

Dr. Stockwell told us to watch for changes. The next day we noticed her using her legs to stand and pulling herself up to things which she had never done before. She has continued to improve and we brought her back after 1 month, she received another correction.
I noticed that the shape of her head is now changing. (She had a very flat, lopsided head) It is rounding out a lot more and she has a sharper look in her eyes. She has had no more seizures since the 1st visit.
---
N.M.
Draper, UT

My son, Sam, began having seizures when he was 10 years old. By the time we heard about Dr. Stockwell & came to see him, Sam suffered about 200 seizures in about a year and a half. The treatments Sam had from Dr. Stockwell ranged over a seven month period. During that time the number of seizures decreased dramatically. Finally the seizures stopped altogether. It has now been 16 months since Sam had a seizure. He has been without medication for nearly 8 months. It is unknown why the seizures started or why they were so difficult to control. We are grateful for Dr. Stockwell's treatment & consider Sam's recovery a blessing.

---
Nancy M.


My son Sam began having seizures when he was 10 years old. By the time we heard about Dr. Stockwell and came to see him, Sam had had about 200 seizures in about a year and a half.

The treatments Sam received from Dr. Stockwell ranged over a 7 month period. During that time the number of seizures decreased dramatically. Finally the seizures stopped all together. It has now been 16 months since Sam has had a seizure, and he has also been without medication for nearly 8 months.

To us, this is a phenomenal! Sam has no other health concerns and is in very good health. It is unknown why the seizures started or why they were so difficult to control, so we indeed grateful to the treatment Dr. Stockwell gave Sam and consider his recovery a great blessing.
---
Mark H.
Mark has been diagnosed since January with Epstein Barr. He was sick in bed for two to three months at a time. He didn't want to live anymore! The MD's gave him a vitamin B shot and told him he would have to live with it! He was back to work within a few days after doing his first bio, and is getting stronger every day!
---
Dale W.
BTW, that single adjustment you gave me a few days ago must have been spot-on. Quads are even... with one shot. Remarkable. And as a side note, the cutting done on the occasion of my surgery, 33 years ago, consigned the right side of my pelviz to being permanently dropped, yet the body still has enough vigor, if the gateway is freed for a few minutes, to mitigate most of the rotation attendant to that drop. At least for a while. The organism's drive to keep a purchase on this life never fails to amaze me. I sure hope that there will be some glorious secret revealed on the other side that will rationalize all of the trouble that being here constitutes.
---
Debbie Salvage

Among the many protocols recommended by Dr. Jack and Mary, an endocrine protocol in particular that I take, has affected my life quicker and stronger than any other. I have suffered from hot flashes and the nausea they caused for several months. I have lost sleep from the uncomfortable aches I would get in the middle of the night. I began taking the supplements in February 2010 and by the middle of March the hot flashes have completely left me. I really never suffered from PMS in my younger years, however, when the hot flashes began so did some of systems of PMS. They have gone also.

Thank you,
Debbie
---
Kaela Johnson 
15 years old

My daughter started out having nervous twitches (or so we thought), then she started having neck, back and finally knee problems. We tried massage therapists, chiropractors, acupuncturists, etc… she may have had temporary relief, but nothing was getting better.
We were nervous to come to Dr. Jack because of the initial cost but soon realized how valuable this treatment was. She can't believe how good she feels after all these years.
Thank you, Dr. Joseph, from the whole Johnson family but especially Kaela!
---
Kathleen Brady

My Major Health Problem: Hypothyroidism, PMS, lack of energy, sinus and allergy problems.

"The personal health profile was exactly what I needed to get healthy again. Mary did a brilliant job of pin pointing the areas I needed help with. I am now on 1/2 the thyroid medicine I was taking, with a goal of being completely prescription drug free! Instead, I am building up my system, and targeting organs with whole food supplements.
While my friends are getting more ill, on more meeds, in pain and suffering, I am blessed to have a very professional health team to mentor me. I feel better than I have in decades!
---
---
Vance D.
Orem , UT

Scoliosis. Both my brother and I have chronic scoliosis, and we are both very devoted ballet dancers. Our scoliosis was quite progressive and we had seen many different chiropractors and back specialists to find a solution for correcting our scoliosis.

And then we started coming to him 3 years. Out of all of the doctors that we had been to, Dr. Stockwell was the first and only doctor to be able to stop the progression scoliosis. Since coming up to Dr. Stockwell we have been able to dance longer hours and free of pain from the scoliosis. Our dancing has improved to the point that our success and abilities in the ballet world have brought us to new heights.

Brian has a full 4-year scholarship presently on hold for him at the Juilliard School in New York City , and I recently have been awarded a full scholarship to attend Boston Ballet's Summer Dance Program. The opportunities to dance free of pain and to work excessively have helped us to achieve new heights and to love doing what we love to do.
---
---
---